Every year we get people wanting to know how to get information to setup a booth for the Colorado State Fair. We'll here you go.
The webage I got this from is: http://www.coloradostatefair.com/index.php?page=commercial_exhibits
Here are the direct links to download the adobe pdf file:
2011 Commercial Exhibits Application
2011 Commercial Exhibits Handbook
Palace of Agriculture Commercial Exhibits Application Map
Outdoor Commercial Exhibits Map
If you have any additional questions, please call Margaret Thornburg at 719-404-2028 or email at margaret.thornburg@ag.state.co.us
The official website for the Colorado State Fair
Bring those items that are hard to recycle to the Colorado State Fairgrounds this Saturday May 11 to recycle.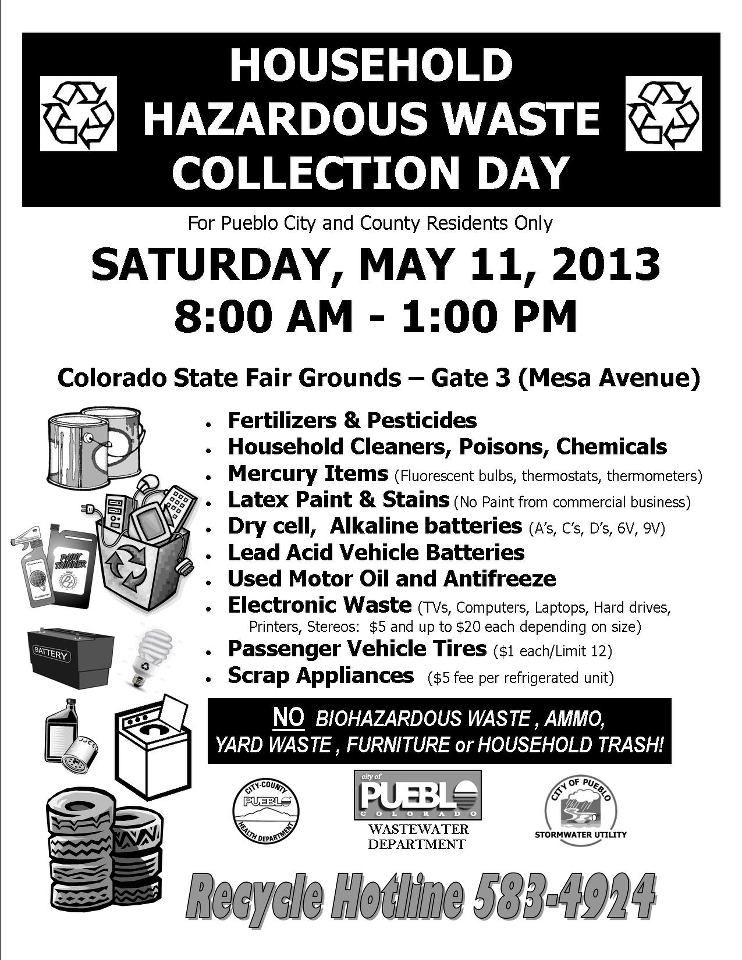 Early voting in and around Pueblo. For more information check out Just Vote Colorado.
Any questions you can call the Voter Hotline
866-OUR-VOTE  |  866-687-8683
888-VE-Y-VOTA  |  888-839-8682